Παρίσι: Στους δρόμους οι Γάλλοι πολίτες – Αιτούνται την έξοδο της Γαλλίας από το ΝΑΤΟ!
Συνεχίζονται οι αντιδράσεις στην Ευρώπη
Χιλιάδες άνθρωποι πλημμύρισαν τους δρόμους του Παρισιού σε μία μεγάλη διαδήλωση διαμαρτυρίας κατά του πολέμου, η οποία όμως είχε ως κύριο αίτημα την έξοδο της Γαλλίας από το ΝΑΤΟ!
On the streets of Paris, France today: Another huge anti-NATO protest that Western corporate media are trying very hard to ignore. pic.twitter.com/gqJB7pLUx4

— sarah (@sahouraxo) February 26, 2023
Είχε προηγηθεί η επίσης μεγάλη συγκέντρωση στο Βερολίνο κατά της αποστολής όπλων στην Ουκρανία. Η οποία είχε διοργανωθεί από την γερμανική αριστερά, συμμετείχαν όμως πολίτες από όλο το πολιτικό φάσμα.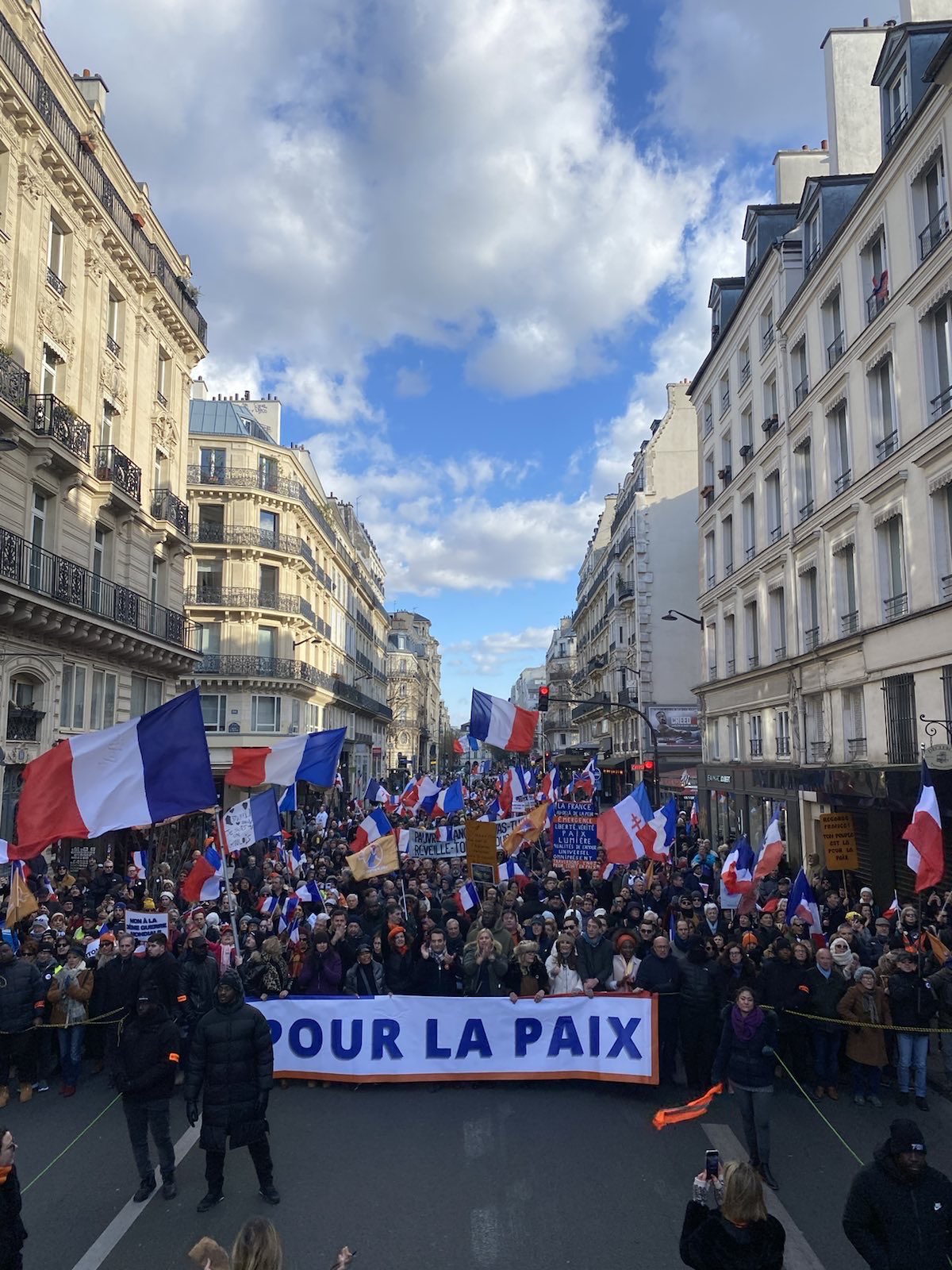 Στην Γαλλία όμως κυριάρχησαν οι Γαλλικές σημαίες, το κεντρικό πανό έγραφε «για την πατρίδα», ενώ κάποιοι έσκισαν και σημαίες της ΕΕ. Το κύριο σύνθημα πάντως ήταν η μη εμπλοκή της Γαλλίας στον πόλεμο της Ουκρανίας και η αποχώρηση της χώρας από την συμμαχία.